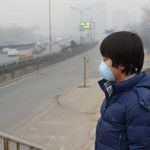 The Impact of Climate Change on Public Health
Explore the impact of climate change on public health, and discover ways to influence behaviours and policies at all levels.
Description
Explore the direct and indirect ways that climate change affects health
This online course gives you the opportunity to explore the impact of climate change on public health. It shares knowledge of both the direct and indirect ways in which climate change is affecting health around the globe.
It starts by examining current trends in climate change and the methods used to evaluate the continuously emerging data in this field. You will find out how to leverage the data that is publicly available, to campaign for changes to behaviours or policies, at both a local and regional level.
This course is suitable for anyone interested in climate change or health, particularly those working in public or private healthcare organisations or academic research in this area.
---
Pricing:
Free
Level:
Beginner
Duration:
4 hours/week
Educator:
Edward Meinert
Organization:
EIT InnoEnergy
Reviews
Would you recomment this course to a friend?
Discussion
Other courses you might like