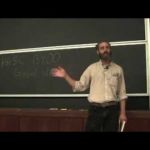 Global Warming Course from The University Of Chicago
23 videos in Global Warming
Description
23 lessons of around 45 minutes which cover different topics about Global Warming. The videos include: - explanations on Blackbody Radiation & Quantum Mechanics; - describe The Greenhouse Effect and its implications; - Winds, Currents, and Heat; - Clouds; - Coal and Oil and Oil and Gas; - The Carbon Cycle Today, etc.
---
Pricing:
Free
Level:
Beginner
Organization:
The University Of Chicago
Reviews
Would you recomment this course to a friend?
Discussion
Other courses you might like