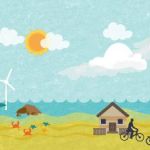 Climate Change Education
Learn how to work with your students to help them explore climate change through the use of interactive and engaging activities. These activities are designed for students at the primary and secondary levels.
Description
Our climate is changing rapidly, and now more than ever we need to be ready to act and prepare the next generation to take care of our planet.
This course explores the basic science behind climate change and presents the tools to teach it in a positive, engaging and participatory way. The course also introduces some of the ethical and social issues around climate change.
This course makes use of videos, lesson plans and online games developed by the IDB's "Rise-Up: Education Against Climate Change" initiative. The aim is to prepare primary and secondary teachers to teach about climate change and promote actions to mitigate and adapt to climate change in within the school community.
---
Pricing:
Free
Level:
Beginner
Duration:
7 weeks, 3h-4h/week
Educator:
Emma Naslund-Hadley
Organization:
Inter-American Development Bank
Reviews
Would you recomment this course to a friend?
Discussion
Other courses you might like