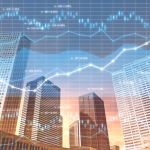 Mergers and Acquisitions: Advanced Theory
Explore mergers and acquisitions in greater depth, examining accounting and projections.
Description
Take a closer look at the processes behind mergers and acquisitions
Following on from the first introductory course about mergers and acquisitions, this course looks in more detail at major aspects of the mergers and acquisitions industry.
You'll get an overview of accounting and projections for mergers and acquisitions and learn more about financing deals. You will also spend time considering the seller's viewpoint as well as touching on disclosure of acquisitions, hostile takeover defences and private equity.
This course is ideal for financial analysts and associates. It is also suitable for directors and managers who have transitioned, or hope to transition, to mergers and acquisitions from other areas, such as equities or fixed income.
To get the most from this course you will need a good knowledge of financial analysis and MS Excel.
---
Pricing:
Free
Level:
Beginner
Duration:
4 hours/week
Educator:
Jeffrey Hooke
Organization:
New York Institute of Finance
Reviews
Would you recomment this course to a friend?
Discussion
Other courses you might like