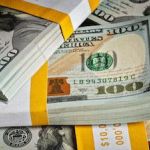 M&A: Free Cash Flow (FCF) Modeling
Learn how to evaluate a company's financial performance to determine acquisition opportunities.
Description
One of the primary functions of a broker-dealer's M&A desk is advisory services – consulting clients as they seek to grow through M&A.
In this course, you will learn to use the Free Cash Flow metric to evaluate acquisition opportunities. You will learn about the components of Free Cash Flow and its relationship with market value. You will also learn about the process of capital budgeting and guidelines to follow.
This course is part of the New York Institute of Finance's popular Mergers & Acquisitions Professional Certificate program.
---
Pricing:
Free
Level:
Intermediate
Duration:
4 weeks, 1h-2h/week
Educator:
Steve Literati
Organization:
NYIF
Reviews
Would you recomment this course to a friend?
Discussion
Other courses you might like