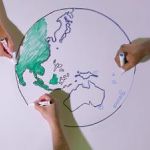 Working in Teams: A Practical Guide
Learn how to build effective teams, be a great team player and manage team conflict.
Description
Teamwork is an essential component of most professional activities in the modern world. But what makes an effective team?
This course is an introduction to teamwork skills for all disciplines that will help you improve your own performance and that of your team.
It covers why teams are important, the roles of individuals in a team, systems and processes for effective teamwork and communication, and methods for addressing team conflict.
Throughout the course you will be provided with a range of tools and templates that you will be able to use with any team.
Join us and learn how to make teams work for everyone.
---
Pricing:
Free
Level:
Beginner
Duration:
4 weeks, 6h-8h/week
Educator:
Lydia Kavanagh
Organization:
The University of Queensland
Reviews
Would you recomment this course to a friend?
Discussion
Other courses you might like