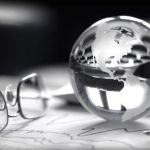 Make an Impact: Sustainability for Professionals
Find out how to integrate a sustainable development strategy into your company with this free online course.
Description
We'll find out how and why businesses routinely incorporate sustainable development, via corporate social responsibility policies, product innovation and new business models.
We'll explore the key drivers: standards; stakeholder engagement; governance; and innovation.
We'll also examine international perspectives towards sustainable development and how these impact on business.
The course will help you assess each topic in relation to business, whatever sector interests you and wherever you are in the world, and explore how you can use your personal interests to influence sustainable development.
No previous subject knowledge is required. You will be asked to get involved throughout the course, giving you the opportunity to think deeply about the topics covered and relate the teaching to your own experiences.
---
Pricing:
Free
Level:
Advanced
Duration:
3 hours/week
Educator:
Dr Emma Emanuelsson
Organization:
University of Bath
Reviews
Would you recomment this course to a friend?
Discussion
Other courses you might like