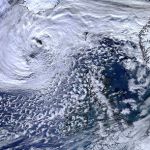 Come Rain or Shine: Understanding the Weather
Understand and explore the physical processes behind the weather
Description
Weather affects our lives almost every day through what we wear, what we eat and what we do. But why is it rainy, windy or sometimes even sunny? Explore some of the physical processes driving UK weather systems and get hands on in the world of weather with practical activities and fieldwork. Try your hand at forecasting and have a go at interpreting weather maps and compare your results to our educator Dr Sylvia Knight's. You'll also watch our educators carrying out simple but effective experiments including creating clouds or simulating hot air rising and demonstrating the Coriolis effect.
You don't need any existing knowledge of meteorology, just an interest in learning about the weather. This might appeal to you if you're a member of theWeather Club or signed up to Weather Watchers. There should be something for everyone – whether you are coming to the course with a fair amount of previous knowledge, or none at all. If this is the first time you've taken a meteorology course you may find some of the content challenging, but don't worry there will be plenty of help available.
It also might appeal to you if you're a geography teacher. For example, the amount of time devoted to weather within the English National Curriculum and GCSE and A level specifications has hugely increased; this course will help improve your confidence to teach the topics and may also be directly relevant to your students, some of whom may consider a career in meteorology.
Course image used with permission of NEODAAS/University of Dundee.
---
Pricing:
Free
Level:
Beginner
Duration:
3 hours/week
Educator:
Peter Inness
Organization:
University of Reading
Reviews
Would you recomment this course to a friend?
Discussion
Other courses you might like